Regular price
Sale price
$69.00
Unit price
per
Sale
Sold out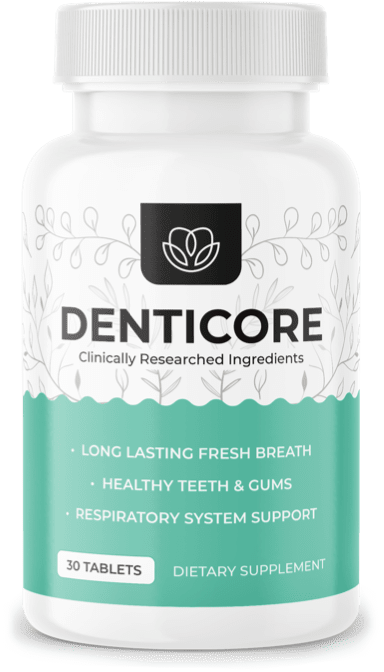 Quietum Plus is a 100% natural blend of plants and vitamins designed to addresse ear ringing. Backed by science, this blend of active ingredients helps to address the real root cause of ear ringing: the faulty wiring between your ear cells and brain networks. Free yourself from annoying buzzing, clicking and hissing sounds without costly hearing aids or OTC pills. Enjoy a calmer life with Quietum Plus.
Quietum Plus Ingredients  

Quietum Plus contains all-natural ingredients, herbs, amino acids, vitamins, and minerals. The ingredients are included in the right concentration for maximum effectiveness. The compounds are high quality and picked from the purest and most potent sources. Quietum Plus is free from harmful substances and has zero side effects. 
Blessed Thistle 
Blessed thistle or milk thistle is known to improve milk production in lactating mothers. It is rich in anti-fungal and anti-bacterial properties that prevent germs and toxins from entering the ear. The powerful herb has auditory nerve protective properties and prevents hearing loss caused by external noise. It prevents age-related decline in cognitive functions. 
Fenugreek 
The plant increases blood circulation and controls blood pressure and blood sugar levels. Fenugreek works on the hormones that cause hearing problems during menopause in women. It repairs brain damage and strengthens both the upper and lower body. The ingredients are essential in increasing milk production in lactating mothers and protect the liver by fighting free radicals. 
Dong Quai 
Dong Quai, or female ginseng, regulates women's hormones. It reduces cramps and PMS. The ingredient supports blood flow, regulates blood pressure levels, reduces inflammation, and strengthens the immune system. 
Yam 
The active ingredient is rich in potassium, magnesium, fiber, and antioxidants. The nutrients support auditory nerve function and enhance hearing capacity. The minerals in yam root support hearing by increasing the production of endolymph fluid. It contains anti-inflammatory properties that prevent inflammation in the ear canal. 
Oat Grass 
Oat grass contains vitamins and antioxidants that improve blood sugar levels and reduce cholesterol buildup. It supports brain health by calming the nervous system. Oat grass aids in feeding neurons promotes hormone balance, and stimulates hair follicle growth. The antioxidants in the ingredient prevent ear damage caused by oxidative stress. 
Motherwort 
The ingredient has several benefits, including reducing stress and anxiety, promoting heart health, keeping the blood vessels healthy, and supporting healthy blood circulation. Motherwort supports brain health by preserving the tissue, cells, and nerves that carry signals from the brain to other body parts. 
Pacific Kelp 
Pacific kelp is packed with antioxidants and minerals that enhance brain function. The antioxidants also prevent free radicals from damaging the ear and other organs. The compound contains zinc and manganese that support cardiovascular health and blood and nutrient delivery to various body parts. 
Hop Extract 
Hop extract is a natural pain reliever that reduces headaches, tinnitus, and other body aches. The herb helps improve sleep quality and promotes calmness and relaxation. It contains anti-inflammatory agents that fight inflammation and reduce pain. 
L-tyrosine 
L-tyrosine is an essential amino acid that stimulates the production of neurotransmitters in the brain and ensures proper communication of the nerve cells with the brain. It burns calories by increasing metabolic activities and thyroid hormone production. The amino acid improves cognitive function, reduces inflammation, and supports hearing. 
The Benefits of Quietum Plus 
Support brain function: aging affects brain functions like memory, focus, alertness, and concentration. Quietum Plus contains plant-based ingredients that improve brain function, making you feel young again. 
Improve ear wax production: the presence of ear wax is not a sign of uncleanliness. Ear wax is essential in preventing bacteria, germs, and contaminants that cause ear problems. Quietum Plus supports the production of ear wax, thus protecting the ear canal. 
Support cardiovascular health: blood and oxygen supply is essential for optimal health. The formula improves blood, oxygen, and nutrient supply, thus supporting cardiovascular health. It also supports the health of blood vessels. 
Lower stress and anxiety: stress and anxiety can cause hearing problems. Stress stimulates the production of cortisol hormone that prevents blood flow to the ear. Quietum Plus has ingredients that reduce stress levels naturally. It removes stress-related hearing problems. 
Improve digestion and absorption of nutrients: the ear requires nutrients for optimal function. Digestion provides nutrients and energy that nourish various body parts. The supplement contains vitamins and minerals that help improve digestion and support gut health. 
Other benefits include: 
Quietum Plus reduces inflammation that causes swelling in the ear and brain tissue; 
It strengthens the immune system and protects the ear against noise pollution and toxins; 
Quietum Plus helps support better sleep cycles and reduces insomnia; 
Quietum Plus can reverse the hearing loss and mitigate hearing-related problems. 
How to Use Quietum Plus 
One bottle of Quietum Plus contains 60 dietary capsules. The recommended dosage is two capsules daily with a glass of water 10-15 minutes before a meal. Do not exceed the recommended Quietum Plus dosage. 
The results take time to happen. You need to take Quietum Plus for at least three or six months. Quietum Plus is formulated for men and women over 18 years. Consult your doctor before taking the formula if you are pregnant, lactating, or under prescription drugs. 
Pros 
Quietum Plus contains 100% natural ingredients; 
Quietum Plus is GMO-free, toxin-free and chemical-free; 
The manufacturing of Quietum Plus is conducted in an FDA-approved and GMP-certified lab; 
The supplement comes with a satisfaction guarantee. 
Cons 
The cutting-edge supplement is only available online on the official website; 
It may take a while to see substantial results. 
Pricing and Money-back Guarantee 
You can choose from the following Quietum Plus packages on the official website: 
One bottle (basic) at $69 with + free US shipping; 
Three bottles (most value) at $59 + free US shipping; 
Six bottles (best value) at $49 + free US shipping. 
Each Quietum Plus purchase comes with a 60-day money-back guarantee. If you are unhappy with the product, you can request a full refund within two months from the purchase date. Buying Quietum Plus on the official website is a risk-free investment and saves you money.

Share
View full details